Dr.Ozawa battery (R) as Next Generation Li-ion Battery
TO-A1 Dr.Ozawa(R) Battery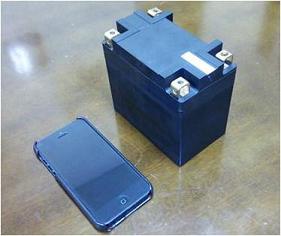 TO-A1R Dr.Ozawa(R) Battery Racing version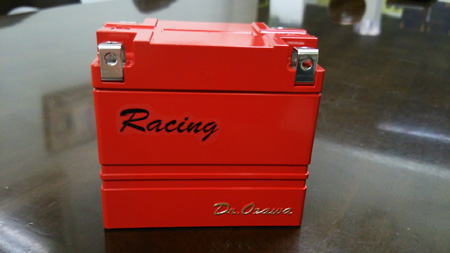 Dr.Ozawa(R) Battery developed as next generation Li-ion Battery, has world's first feature as following.
 *World First : This battery will be capable to replace Lead battery without any danger
 *World First : Metal case is not required because there is no fear of explosion or danger
 *World First : Safe battery, even if short circuit occurs
 *World First : Safe battery, even if Reverse-Connects +- terminal
 *World First : Unlike Lead battery or existing Li-ion battery, concern is not necessary for complete electric discharge of this battery which is the same as Nickel-Cadmium battery or Nickel-Hydride battery
 *World First : Hyper battery, can perform Multiple connection and Series connection with battery pack
 *World First : Hyper battery, is equivalent to Super Capacitor. Response is very good and Rush Current is the same as Super Capacitor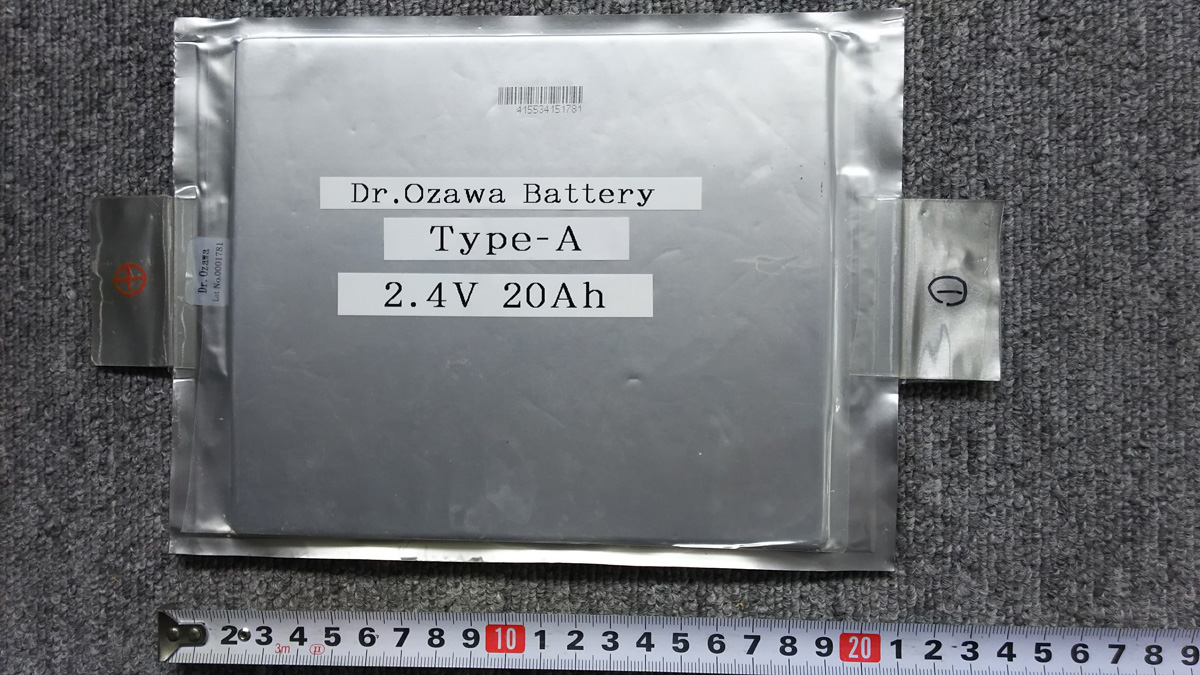 TO-A20 Dr.Ozawa(R) battery 2.4V20Ah (2016 Spring), now TO-A25 25Ah, and 50Ah will mass product soon
 *Ideal for any kinde of electric vehicless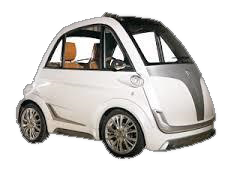 *Ideal for various electric care vehicles such as folding electric wheelchairs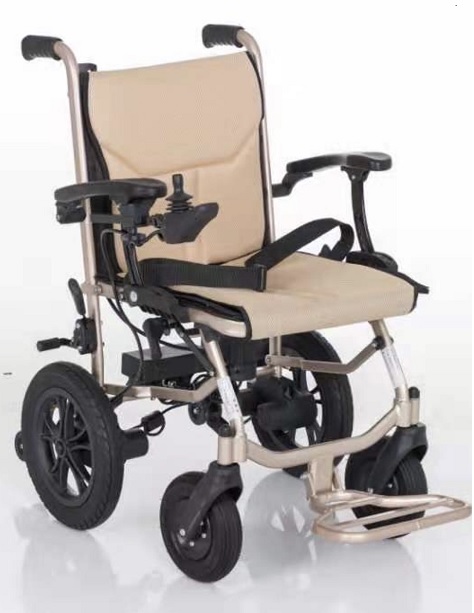 *Ideal for any kinde of UPS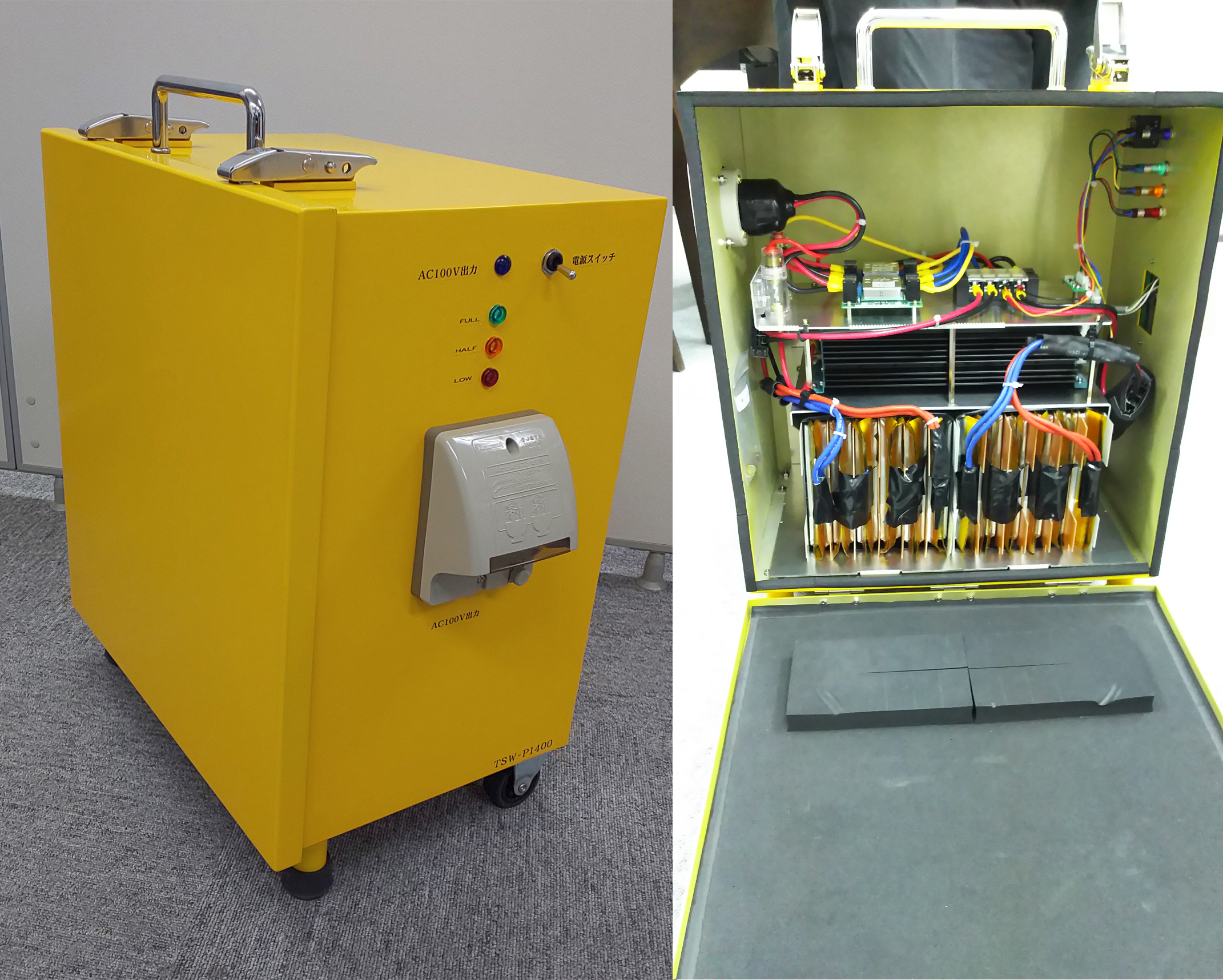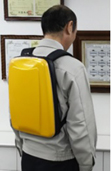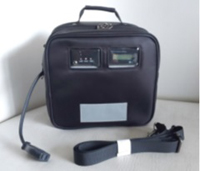 *Ideal for any kinde of large scale electric strage
 We are considering a standard unit of 500KW class, and it is a system concept to stack this to the required power size
 Ideal for micro-grids for remote islands, also effective for mobile power systems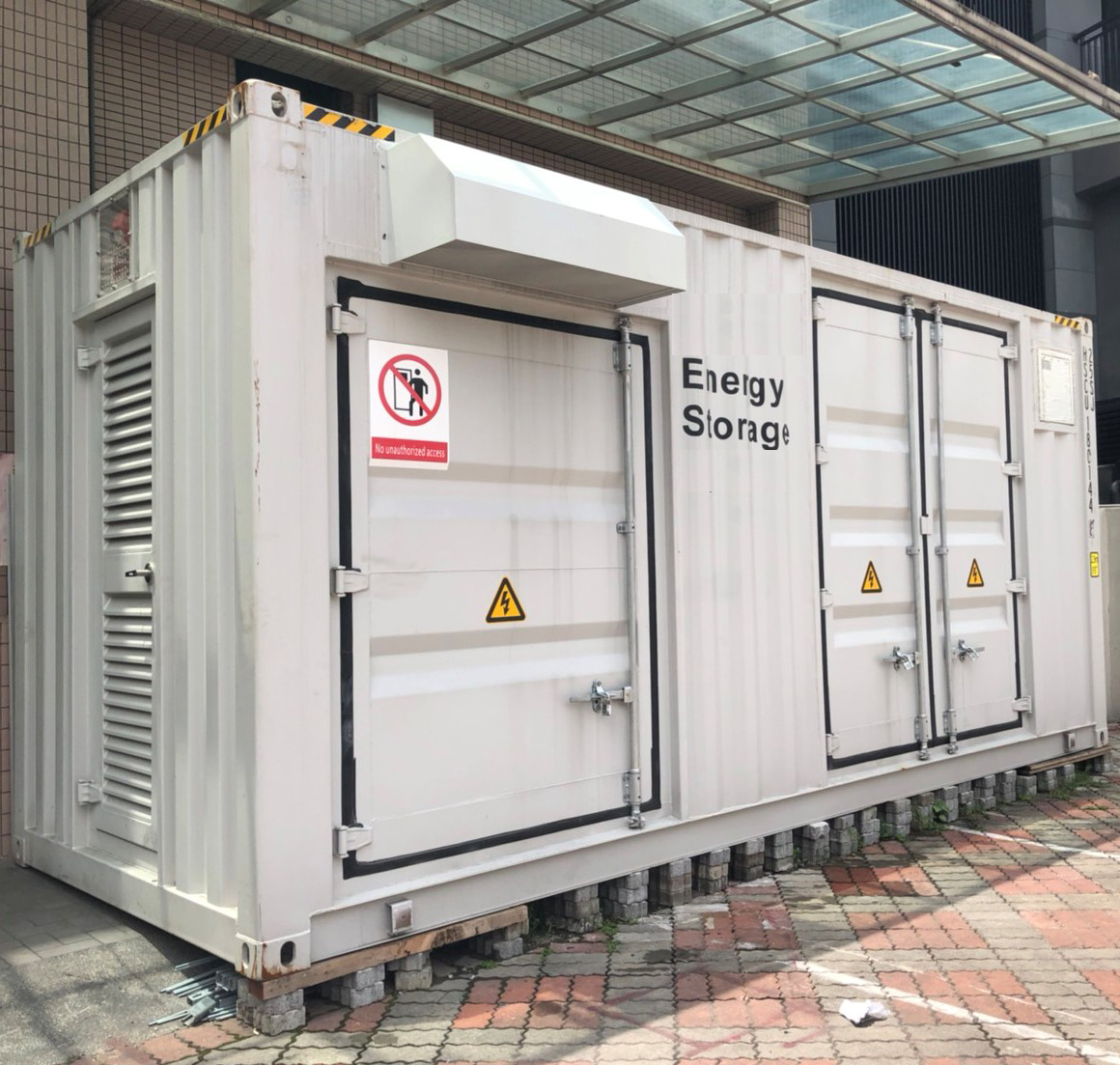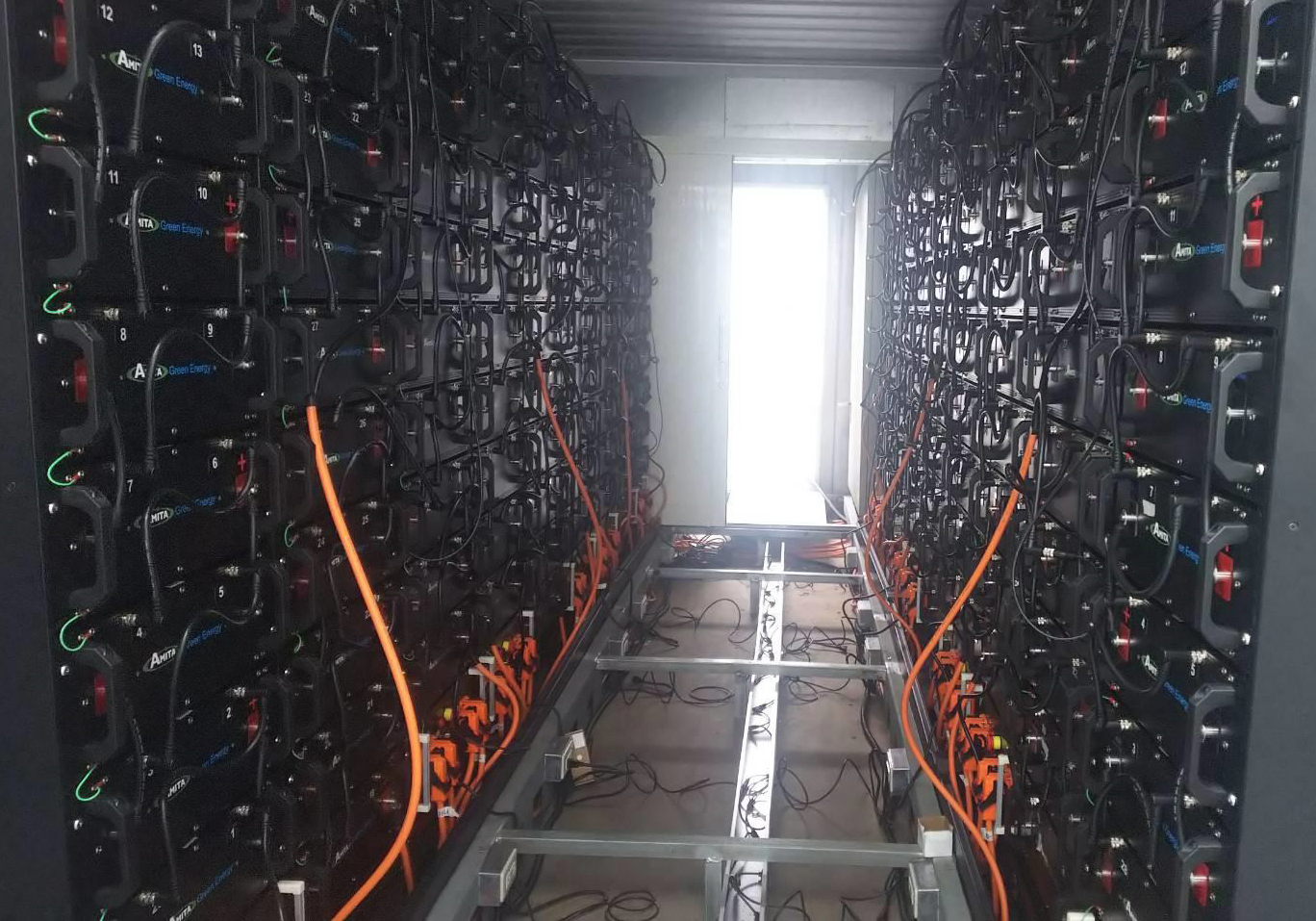 Container-type 1MW power storage system under consideration for alliance
Coreless motor
When used as in-wheel, it is ideal for EVs in combination with Dr. Ozawa batteries, and the strongest drone can be made
Due to the coreless design, it is possible to reduce the size and weight of both the output and torque comparisons, and achieve several times the power of the same size motor at both rated output and rated torque
In addition, space saving is realized by incorporating gears using hollow parts for coreless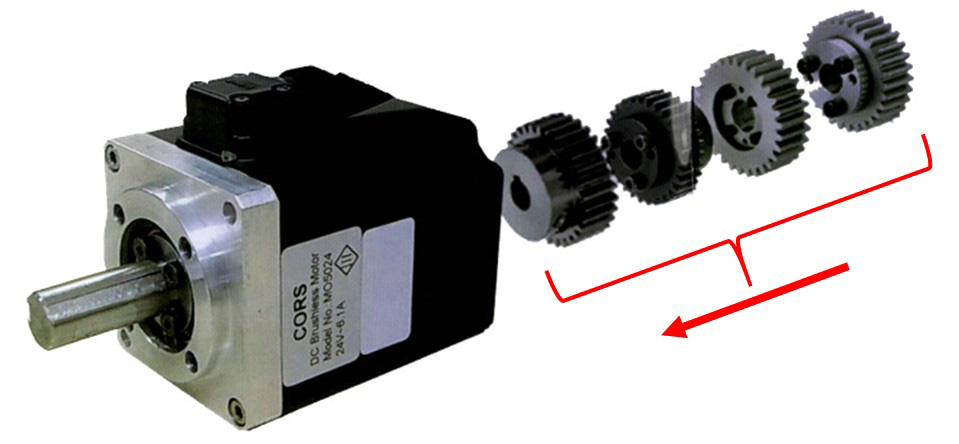 Gear-in-Single rotor coreless motor, CLM Co., Ltd.
Inwheelmotor and Electric Hybrid Transmission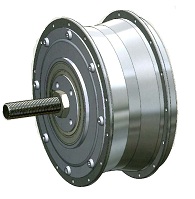 Inwheel Corelessmotor CLM Co.,Ltd.
The dual rotor coreless motor currently boasts a power of 1.6KW at 10cm diameter, and a 12cm diameter 5KW is under development at ATEC Co., Ltd.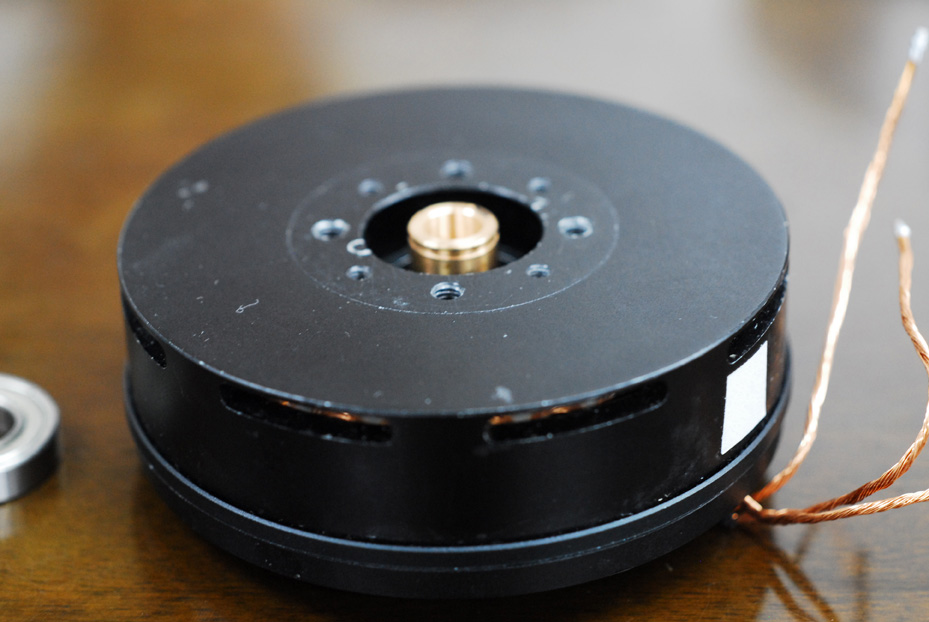 Dual rotor coreless motor, ATEC Co., Ltd..
Magnesium battery
Unless the package is broken, long-term storage is possible and suitable for disaster storagesuitable for disaster stockpiling, and has been delivered to local governments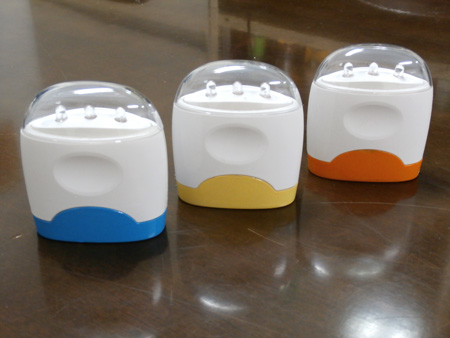 TM-3 LED Lantern
The following three kinds of Magnesium battery are under developing.

 *Carbon Type

 *Carbonate Type (Coating and Cylindrical shape)

 *Alloy Type

Hybridizing of a Magnesium battery with a Li-ion battery is indispensable because Magnesium battery has characteristics of long time discharge with small current therefore can not respond to Rush Current which requires momentarily big current.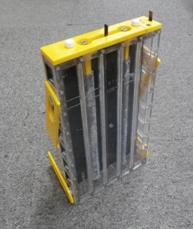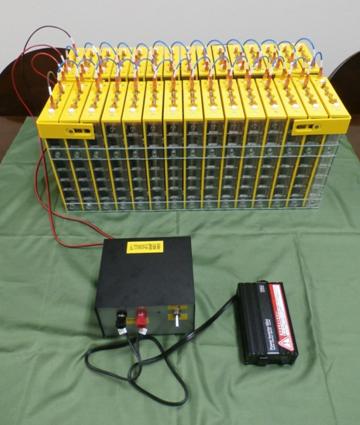 Hamoco Japan
LED Lighting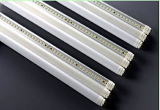 It is the first LED lighting in the industry without power supply unit therefore electric noise doesn't occur and can control the dimmer, Full life of LED lighting can be secured without obstacle, because there is no reduction of LED lighting's life by degradation of power supply unit.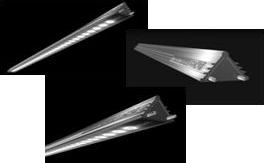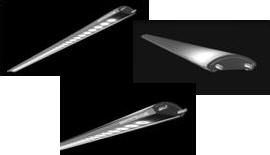 Dr. Nishibori Lamp
World First : Illumination colsest to the Sunlight, Vaporized material excited by microwave discharge lamp.
*Illumination closest to the sunlight, colour temperature 6,000K and Ra:98 high colour rendering properties
*Lamp efficiency 101 Lm/w
*High luminous flux maintenance factor 90%, and long life as System Life 20,000 hours, Lamp Life 50,000 hours.
*Brightness : Input power 1,100w, Total Luminous flux 60,000lm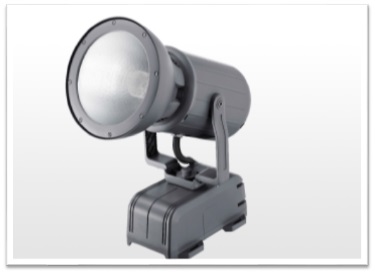 Type G (Waterproof, salt damage protection)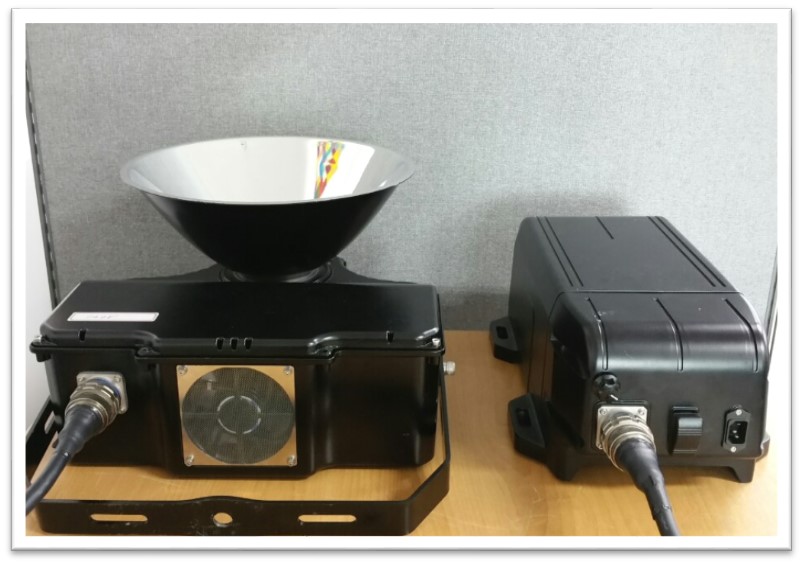 Type A
Li-ion Type UPS, Li-ion/Mg Hybrid UPS
Application of Lithium battery : When AC power to traffic signal shut down in disaster etc., The UPS for traffic signal switches to battery in an instant, and prevent traffic congestion, traffic accident etc. Medium size UPS of Totsuco is composed of lithium battery 2000Wh, and inverter 600W.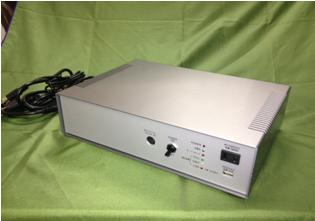 TK-01
Capacity: 606Wh (Li-ion)
Inverter: 280W (Max 300W)
Charger : 36V , 1.8A
Dimension: 320 (W) x 230 (D) x 84 (H) mm
Weight: approximately 6.2Kg
Price: Please ask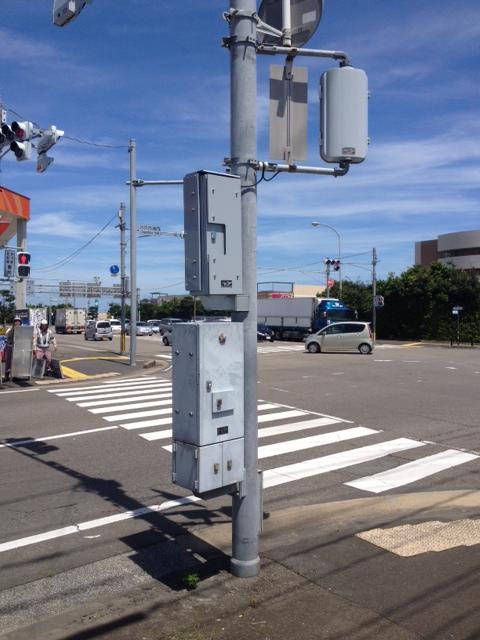 Backup Li-ion UPS power supply for traffic signals in emergency situation
Completed delivery and installation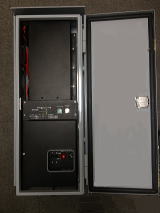 Backup Li-ion UPS power supply for traffic signalsin emergency situation
19 inch rack mount type Hybrid UPS
Li-ion battery + Mg battery + Inverter, combinatorial sample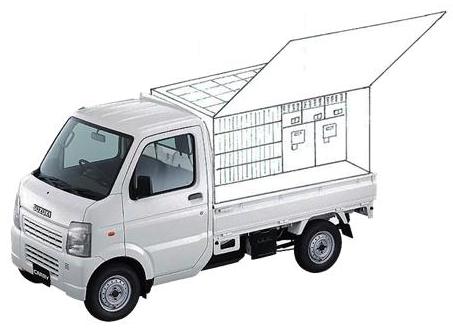 Power Supply Mobile
(Li-ion battery + Mg battery + Solar panel + Converter, Image-drawing)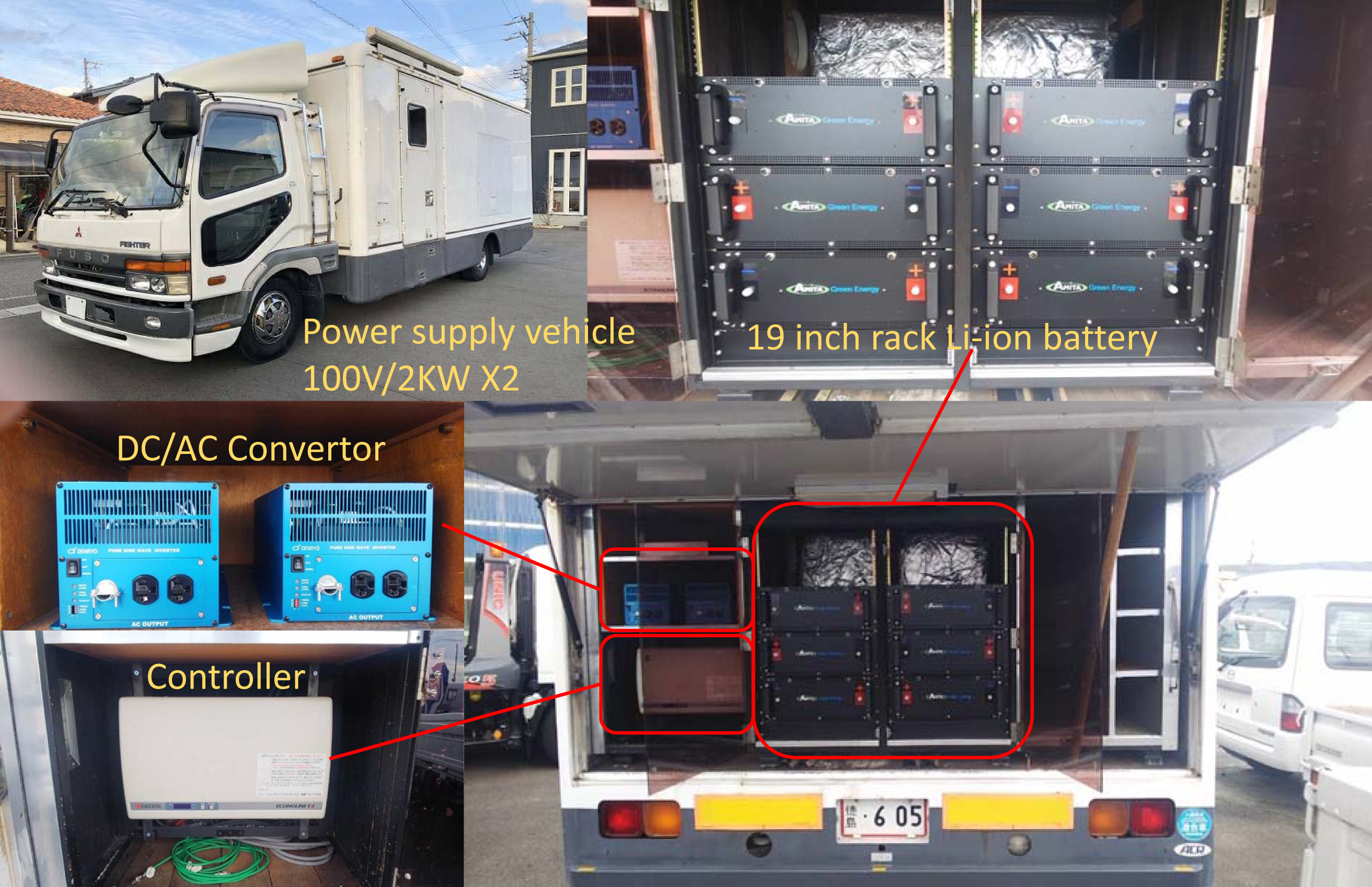 Power supply vehicle for demonstration (Li-ion battery 30KWh + DC/AC-Converter installed))
(DC 12V or 24V can be taken out) Chula Econet